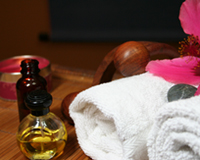 Parents
Yes, Mom and Dad, we still give massages to grown-ups! Individual massage services are still being performed at Riverview Counseling Center.
With over 10 years experience massaging grown-ups, Attentive Touch has the experience and knowledge to work with a myriad of clients. From every day aches and pains, to muscular problems and emotional issues, we have pretty much seen it all. Out roots are in Swedish Therapeutic Massage but we also offer services such as Hot Stone Treatments and Foot Scrubs.
Massage Rates:
30 Mins – $45
60 Mins – $85
90 Mins – $120
Returning Customer Discounts:
10 to 19 Massages – 10% off
20 Or More Massages – 20%off
Don't forget to ask us about our Specials for Gift Certificates!